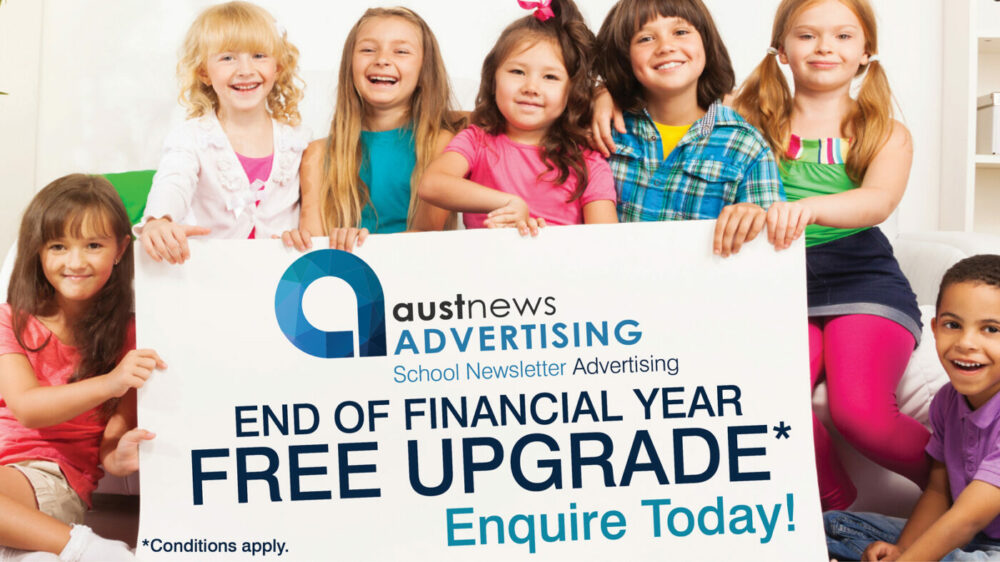 Claim your Free Ad Upgrade​
Free ad size upgrades are up for grabs from now until 30 July 2021!
Want yours? 
As a business, we know and understand the importance of marketing and advertising. We also know that if you don't spend the majority of that budget before 30 June, your budget is adjusted and your marketing spend is usually reduced.
To assist in giving you the biggest bang for your buck from now until 30 July 2021 we'll upgrade your ad size to the next biggest. Meaning, if you only want to spend a budget price we will give you a standard ad or if you want to spend a standard price we will give you a premium ad for the length of the campaign.
Obviously, there's some terms and conditions that we need to inform you about, but nothing that is preventing you from reaping the benefits of a larger ad for the cheaper price. You can find them here on the booking page. 
This promotion is open to current Austnews Advertising clients who are currently renewing their expiring ad campaign or looking to expand their current campaign on other newsletters. We also welcome brand new clients to Austnews Advertising who'd love to experience digital advertising via school newsletters.
Choosing to advertise on a school newsletter (or a bulk number of school newsletters) allows each school to continue communicating with parents, students, staff and the greater school community for free. So not only do you get your business, product and service seen by your niche demographic, you also get the warm and fuzzies knowing you're helping a school within your community, region and state.
Want to know more about digital advertising in school newsletters? View this information.
Want to go ahead and book your free ad upgrade? Book it here. 
If you'd like to speak with one of our Advertising Consultants feel free to call us or email us for a chat. Our team can help you achieve your goals and leads.

Subscribe to our eFlash Messages
Receive Exclusive Advertising Offers, Tips and Promotions