What Makes Effective Advertising
What Makes Effective Advertising
What information should you put on your advert?

OPTION 1:
Suitable for a business with no branding.
Please provide the following information:
Your preferred colour(s)

USP or a Call to action

Contact details

OPTION 2:
Suitable for a business that wants to promote their services.
Please provide the following information:
High quality logo

Top 3-4 services

Contact details

OPTION 3:
Suitable for a business that want to give a visual of their products/services.
Please provide the following information:
High quality logo

High quality image(s)

USP or Call to action

Contact details

OPTION 4:
Suitable for a business that wants to offer a promotion.
Please provide the following information:
High quality logo

High quality image(s)

Promotion details

Contact details
Advertising Options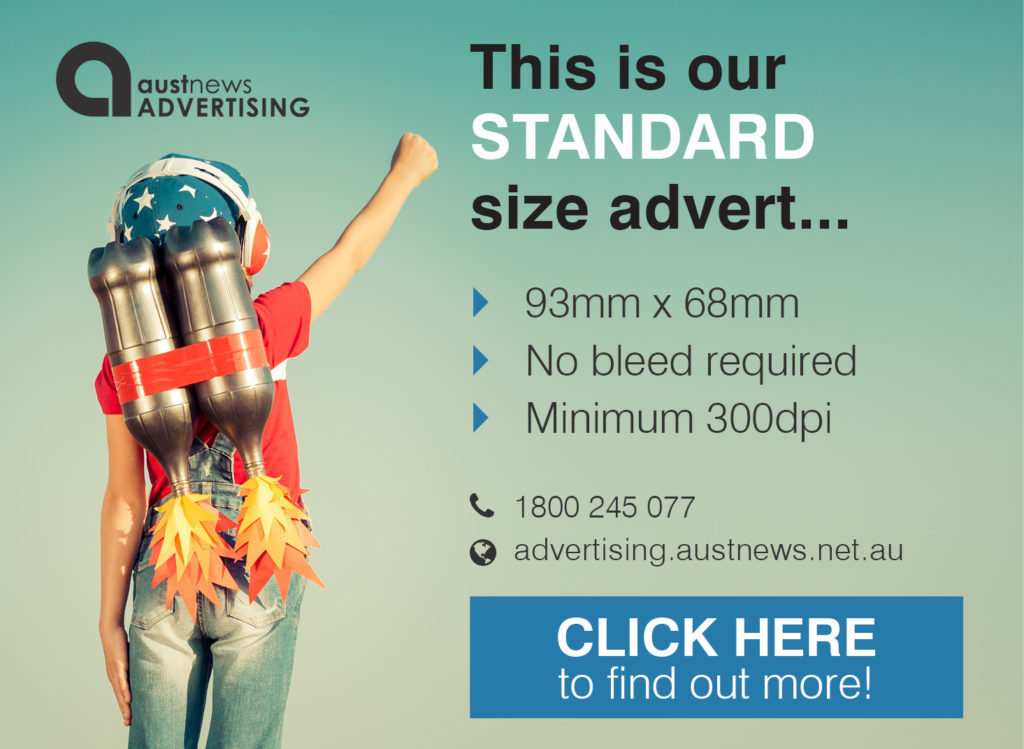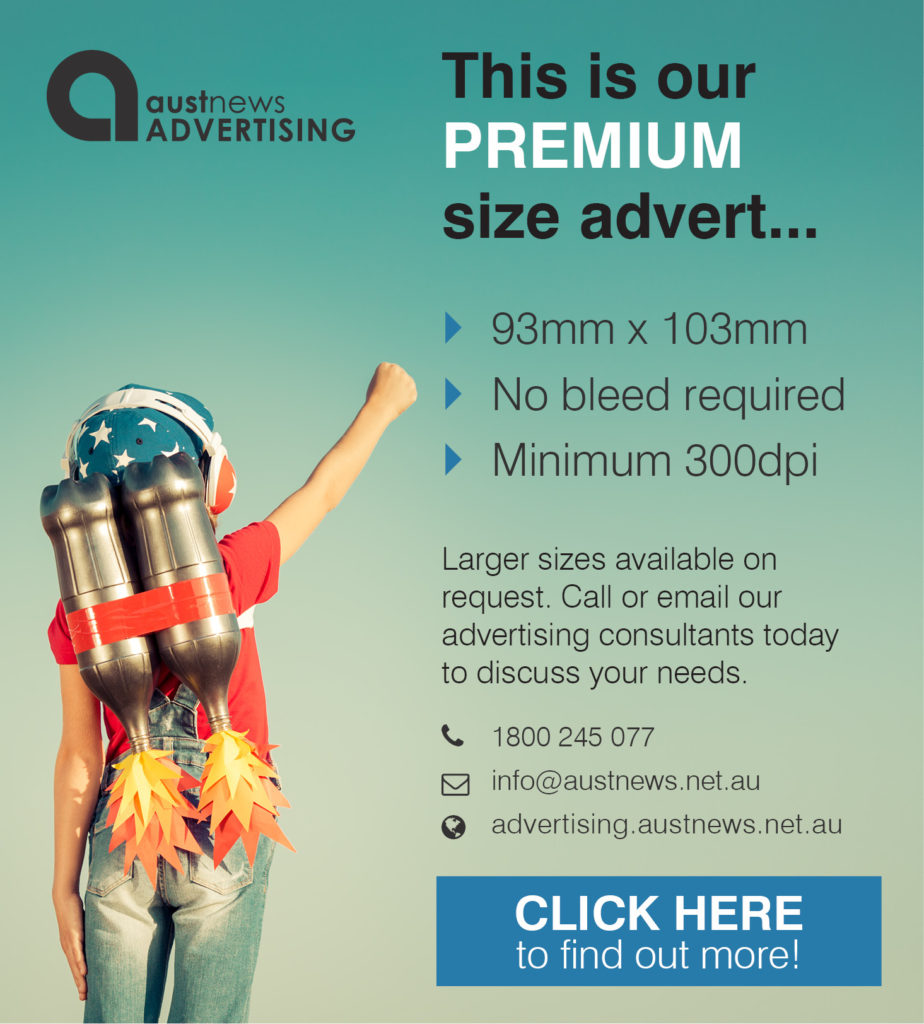 Supplying your own artwork? Here's how…
Austnews accepts files from most major professional grade & non professional windows applications that conform to the following specifications:
Resolution should be a minimum of 300dpi

All colours must be converted to CMYK (no PMS colours, RGB, LAB etc)

All fonts should be embedded or outlined

Artwork to be supplied without bleed or crop marks
Fonts must be converted to outlines/curves and all images must be embedded (no links)
Adobe Acrobat (.pdf) (PREFERRED & RECOMMENDED)
Adobe Illustrator (.ai, .eps)
Adobe Indesign (.indd) (All images and fonts to be supplied)
Adobe Photoshop (.psd)
Please note that artwork created in below programs will not be offset print ready. In order to prepare them for offset printing, in most cases we have to re-layout artwork using yours only as a guide
Microsoft Word (.doc, .rtf)
Microsoft Publisher (.pub)
Microsoft Power Point/Excel (.ppt, .xls)
We accept artwork supplied in image formats (bitmaps) as well. However clients must ensure their image files carry enough resolution (overall detail and depth) to be able to re-produce on an offset press. Our recommended resolution is between 300 – 600 dpi.
BMP (.bmp)
JPG or Jpeg (.jpg or jpeg)
Tiff (.tiff)
PNG (.png)
Headings should be a minimum of 9pt and all other text a minimum 7pt, any smaller than this becomes hard to read.
All ads are 93mm wide
(no exceptions)

Budget – 33mm
Standard – 68mm
Premium – 103mm
Larger sizes available on request
If you have any questions or are unsure about how to supply your artwork, please call 1800 245 077, we are always happy to help.
Terms Explained
Resolution:
Image resolution describes the detail an image holds. The term applies equally to digital images, film images, and other types of images. Higher resolution means more image detail.
Dots per inch (DPI):
Is a measure of printing resolution, in particular the number of individual dots contained within a linear one-inch (2.54 cm) space. Which means images with higher DPI produce clearer and more detailed output on the press. Often images are referred to as high resolution (hi-res) or low resolution (low-res). High resolution would be an image intended for print, generally having 300 dots per inch or more.
PDF (Portable Document Format):
PDF is a universal file format that preserves the fonts, images, graphics, and layout of any source document, regardless of the application and platform used to create it. PDF is the print industry's recommended file format for supplying artwork
EPS (Encapsulated PostScript):
A graphical file format mainly used in the graphics and print industry. More or less self contained and ideal for supplying logos and marketing symbols.
Full colour or 4 colour process:
This is the industry standard for offset colour printing. It is the process used to re-produce full colour images using the four process printing colours – yellow, cyan, magenta, and black – to create an image with an infinite number of resultant colours. (i.e. Your weekend newspaper with colour photos and graphics or your supermarket grocery catalogue)
PLEASE NOTE: Whilst every care is taken, Austnews cannot be held responsible for any errors on final output generated by you or the software you use in creating files for output. It is the sole responsibility of the client to review all material including overprints, trapping and set colour splits in the original artwork, to attest to its accuracy. The final check before we receive your files is your responsibility. Thank you.